Spending on the data that powers this vast and vital industry has grown to record levels in recent years, making it one of the biggest costs for financial institutions.

Market data is changing but so is the technology that allows managers to optimize their data spending and usage, while remaining compliant.

Here are 10 reasons why you may need more sophisticated market data management tools:
1. You can save money
It all starts with inventory transparency and control – which opens up a host of optimization opportunities. Unless you know who in your organization is using what data and how, it's going to be tough getting a handle on your data spend. A constantly changing business environment has triggered an explosion of user orders and requests for data – a situation that has become more complicated as hybrid working has proliferated.
Meanwhile some data is being consumed by apps. Are you sure you are paying the right amount for the data your people (and apps) use? Too little and your next audit could be expensive and unpleasant. Too much and you are missing out on the efficiencies that a market data management system can deliver.
2. Costs are going up year by year
Global spending on market data and news hit a record just shy of $37.3 billion in 2023. Vendor and exchange fees have risen between 30% and 60% in the past 20 years, while, thanks to inflation, data prices are up 5-10% this year. As a result, data managers are under increasing pressure to streamline costs. That's another reason why you need the complete picture of your data usage and spend.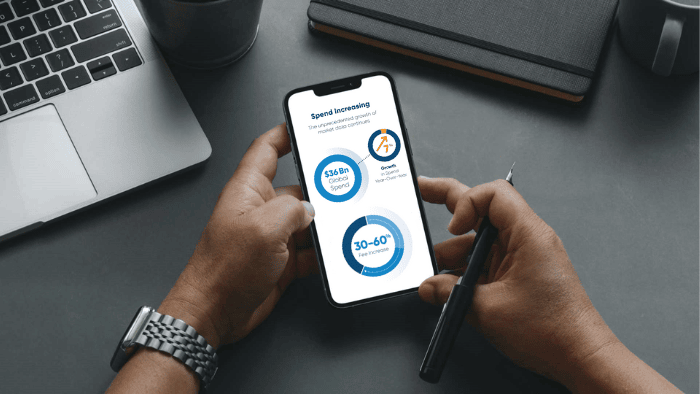 3. Financial market data is growing in complexity
In the first week of this year alone, 29 exchanges issued 88 new documents, changed 550 data charges, and updated 2,400 license fees. Innovation has pushed up the number of data products on the market to some 3,000 from more than 500 suppliers. At the same time, the use of alternative data, from non-traditional sources and often in non-standard formats, presents a further management challenge. Alt-data usage is forecast to increase at a compound annual growth rate of 55% between 2022 and 2030.
4. Audits are getting tougher, compliance more complex
As market data changes, it's no wonder that the auditing process is becoming more rigorous as exchanges and other vendors seek to protect their revenue. Licensing agreements are more complicated, partly depending on how data is being used. Usage declarations need to be accurate to ensure compliance with contracts and other agreements. Otherwise invoicing and payments can be challenging for the unwary without a data management system they can rely on.
5. Managing market data subscriptions is not for the faint-hearted
With so many potential pain points in the data landscape, industry experts see a "perfect storm" building at a time when there is a shrinking pool of talent with expertise in the ins and outs of market data and how to deal with today's vendors. Now, as never before is no time to try to manage increasingly complex subscriptions without purpose-built software.
6. The solution is at hand
Some may try to manage ever more complex market data subscriptions with an old-fashioned spreadsheet. Good luck! Others may persist with generic management systems or in-house tools that were not designed for the task.
The smart move is to use a cutting-edge, specialized market data management system that provides the much-needed granularity to keep you on top of every aspect of your data usage and optimizes what is, let's face it, one of your firm's biggest expenditure items. You can also benefit from built-in capabilities that comply with exchange and vendor reporting rules and to drive real time and cost saving opportunities.
7. Future-proof your market data management
Market data is bound to evolve as more uses are found for this high-value information. So, stay ahead of the game with a data management system designed with the future in mind, a system enhanced by continual investment to ensure it remains best-in-class, that automates multiple tasks, including compliance, and that seamlessly integrates with other functions such as HR and Accounts Payable (to avoid double manual entry and to ensure data integrity across functions) in your organization.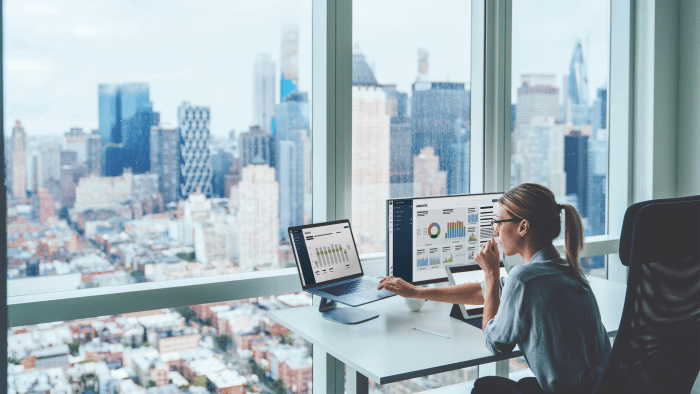 8. The numbers add up
Using a specialized market data management system can deliver tangible efficiencies for firms of any size and level of complexity. Adopting such a system can lead to cost-savings of around 2-10% by cutting redundant and duplicate market data services and subscriptions through greater inventory transparency and control. Furthermore, automating resource-heavy manual tasks can lead to significant business and process efficiencies.
9. Optimize with the best-of-breed
Gaining transparency and control over your entire inventory gives you a picture of your data usage and spend, unlocking insights that allow you to maximize the value of your subscriptions. Automated contract, cost allocation, invoicing, ordering, and reporting workflows bring significant efficiencies and enable air-tight contractual compliance.
With TRG Screen's market leading market data subscription management solutions, it goes further. Its flagship Optimize Insights product unlocks data-driven intelligence and actionable insights, with visual analytics on self-service, customizable dashboards. Only TRG Screen's Optimize Insights can do this.
10. Profit from a managed service
It can be expensive to add headcount or replace retiring staff with expertise in the field of market data. So, don't. TRG Screen offers many of its products, including Optimize Insights, as a managed service, in which its own experts take care of your data requirements and obligations. Using managed services is a growing trend and is expected to see 15-20% growth over the next five years.
Want to learn more on how to Optimize your market data management processes?
Get notified when we release a new blog article