Noon Walkin' in February & March
During February & March the TRG Screen team took part in the 'Noon Walk' challenge. This was a company-wide initiative encouraging employees to take time out during the day and walk 1 mile (or more) each day at midday for 2 months.
Each day daily reminders were posted in the slack channel, prompting the team to stay active and get away from their desks. The group slack channel brought together employees from across all regions, keeping each other motivated and accountable throughout the 2 months. Each week there was a different photo challenge encouraging participants to share photos while out on their walk - it was great to see photos of all the beautiful places the team live across the globe, and their very cute furry friends 🐶
TRG RISE together program
The TRG RISE together program promotes fitness and wellbeing across TRG Screen through different challenges and initiatives throughout the year.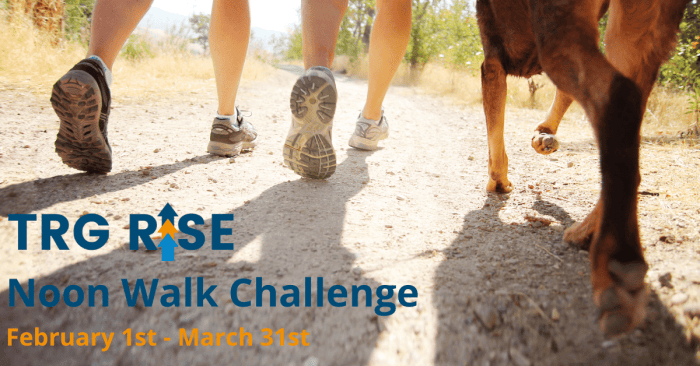 Get notified when we release a new blog article