New York, London – September 27, 2023 – TRG Screen – the leading provider of enterprise subscription management solutions – proudly announces further significant enhancements to Optimize Insights. The latest release seamlessly integrates metrics from its comprehensive request management system, Quest, providing new insights into request, enquiry and workflow management.

Research, information, market data, operational and similar service teams can now leverage comprehensive visual analytics, actionable insights and vital management reporting that answers critical questions on their request management processes and workflows. Incorporating key datasets from TRG Screen's comprehensive request management system, Quest users benefit from:
Requests: Gain full transparency into activity, assignments, progress and results, allowing users to optimize resource allocation for improved efficiency.
Time Entries: Effortlessly report (and bill) on recorded time per individual request, ensuring accurate cost allocation/revenue capture.
Survey responses: Gain valuable insight into requestor's satisfaction with responses provided, enabling users to fine-tune processes for happier clients.
Team Productivity: Enjoy clear visibility into everyone's workload and progress, allowing users to direct the team's time and energy where it matters most.

Quest users can seamlessly combine these critical datasets with Optimize Spend and ResearchMonitor – TRG Screen's subscription spend and usage management solutions – to create dashboards that offer holistic visualizations spanning across multiple TRG applications.
"At TRG Screen, our commitment to innovation is unwavering. We believe that data-driven decision-making is the cornerstone of success in today's dynamic business environment," states Richard Mundell, Chief Product Officer at TRG Screen. "Optimize Insights now offers a transformative lens through which organizations can interrogate their request management processes and workflows, enabling them to make improvements and take proactive actions based on real-time data."
Quest - Request Management
Quest offers a comprehensive workflow management system tailored for groups dealing with a high volume of enquiries and requests from across the organization. It provides out of the box tools to streamline and optimize workflows, with visual dashboards for complete transparency and control over every work stream. Users benefit from improved efficiency by being able to track, prioritize, allocate and resolve requests, even across remote teams.

Optimize Insights now available for Quest
Launched in 2020, Optimize Insights is at the core of TRG Screen's innovative Optimize platform, embodying the company's commitment to helping businesses make informed decisions and drive productivity. With this latest release, TRG Screen continues to empower organizations with the tools they need to fully optimize a wide range of complex, high value enterprise subscriptions.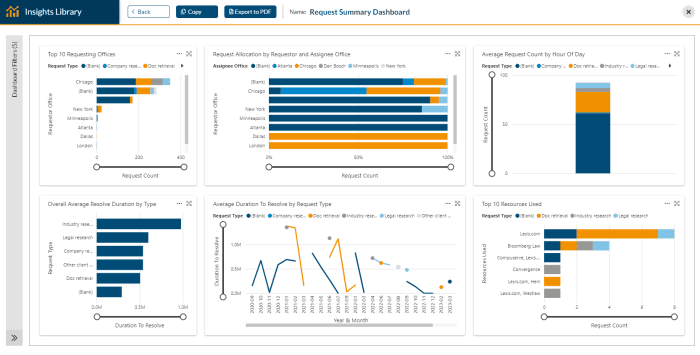 (click image to enlarge)

Optimize is a flexible and scalable platform, delivering value to firms with only a few vendor relationships through to those managing hundreds of millions of dollars of subscriptions. TRG Screen enables more than 500 organizations worldwide to monitor and manage their high value enterprise subscriptions, delivering up to 30% cost savings.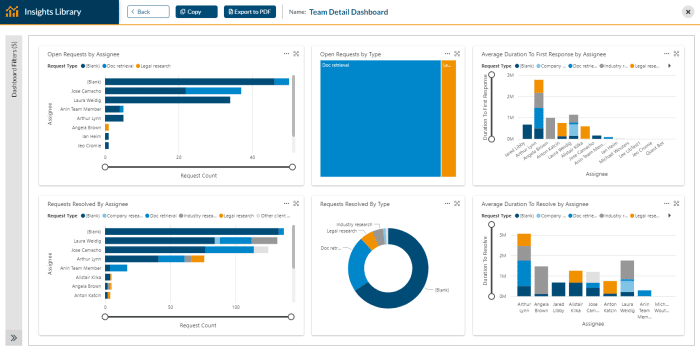 (click image to enlarge)
Ready for next generation reporting with Optimize Insights for Quest?
Get notified when we release a new blog article