Boost security, breakdown workflow? Not anymore.
Certainly many firms have felt the need to boost online security within their business, but this can lead to a breakdown in workflow - this is where ResearchMonitor comes in. With ResearchMonitor, you can control real-time access of your online resources, present popup messages to redirect users to a different platform, and configure end user workflows to streamline research and access of data. This provides seamless access for users and reduces password administration.
Large firms especially may be dealing with a myriad of licence agreements — including market data, research, software, and information services. Some licences are available enterprise wide, while others are usernames and passwords per user. Some are based on office locations, while others offer a pool of credentials for the firm to manage.
Having better control of user access, also ensures better compliance of vendor licences - and there is no longer a tendency for users to share usernames and passwords and breach contract. Furthermore, ResearchMonitor provides full transparency surrounding the access of online content, helps prevent access for terminated employees, and prevents usage that could breach licence terms.
Watch our animation to learn more.
Learn more about the benefits of onboarding ResearchMonitor in this animation.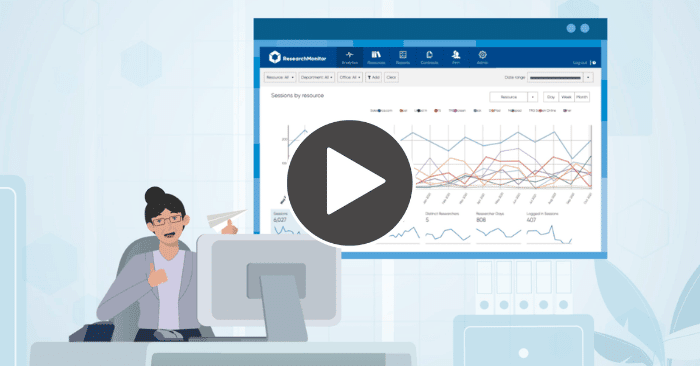 Want to learn more about how ResearchMonitor could assist your firms workflows?
Get notified when we release a new blog article