In today's data-driven business world, the subscription economy is booming. Numerous vendors provide crucial data for risk calculations, pricing, KYC, research, or market analysis to organizations through subscription plans.
The result — organizations find themselves swamped. Lacking visibility into their subscription spend and usage, organizations bleed money on unused or underused subscriptions and duplicate or fraudulent billing.
They also expose themselves to compliance risks, fines, or back-billing if under-licensed or out-of-contract subscriptions are discovered in use during vendor audits.
Compliance visibility into enterprise subscriptions
Bringing much-needed compliance visibility into enterprise subscriptions for organizations is TRG Screen. The company designs market-leading software solutions for subscription spend and usage management.
Through its state-of-the-art enterprise subscription management platform, Optimize, TRG Screen enables unparalleled centralized management of subscription packages for organizations, ensuring they save on subscription fees and remain compliant with their existing vendor contracts.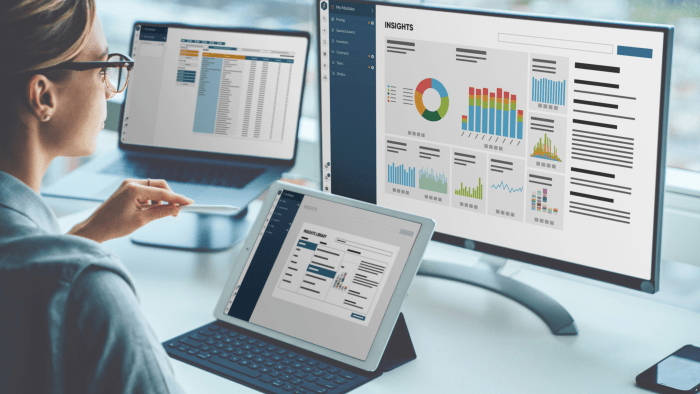 "We provide organizations detailed understanding of the What, Who and How of their subscription status. This effectively gives them complete visibility into their vendor landscape to ensure compliance," says Leigh Walters, President and COO of TRG Screen.
TRG Screen empowers organizations with enhanced, granular visibility into three aspects — what services they are subscribed to, who is using them, and how are they being used. This unique three-fold approach ensures complete compliance visibility into an organization's full subscription list — such as SaaS, IT, research, telecom, and market data, as well as other corporate expenses.
Organizations can now track their subscription spend and usage better and discover areas where they are incurring losses or risking compliance with vendors. This helps them pay only for essential vendor services and eliminate redundant subscriptions while continuing to be vendor-compliant.
Subscription Management Made Easy
The benefits of TRG Screen's Optimize solution are manifold. The automated software allows companies to save more time and resources in managing vendor subscriptions. Apart from offering visibility into the subscription spend and usage down to department and user levels, it stores the terms and conditions of each vendor contract and subscription service in a centralized database with search and reporting abilities.
This enables organizations to perform cost comparisons across offices, data types and usage models in their subscribed services that come with varied pricing, usage restrictions, and contract terms, and discover opportunities for cost savings.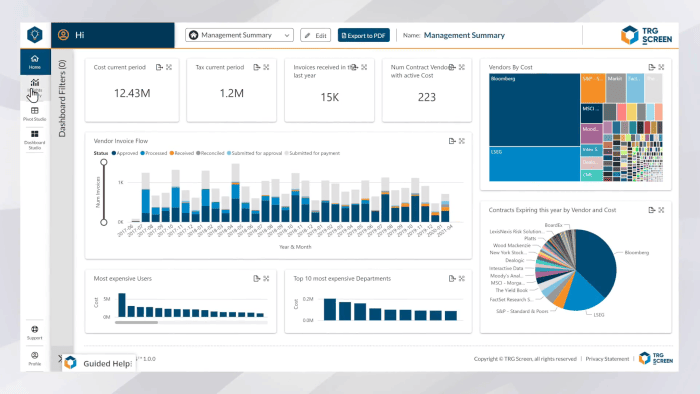 Optimize also enables organizations to track licenses for analytics software and cloud servers preloaded with multiple software licenses. This helps them determine the status of license allocation, add and remove user access as employees join or leave the organization, switch off expensive test servers, and control subscription costs.
Through centralized management of vendor contracts, software licenses, and in-built contract and billing models, Optimize accurately predicts the details of each incoming invoice and handles the verification, approval, and cost allocation of the invoices prior to payment.
It links subscription contracts with the associated vendor invoices and the organization's procurement, HR, and finance departments, which eliminates invoicing errors and duplicate billing. Optimize also provides visibility into the risk exposures in an organization's subscription licenses.
It enables organizations to determine any discrepancies in the number and credentials of employees accessing each subscription. This helps them avoid licensing issues for installed software or subscription services, prevents regulatory audit fines, and fosters better savings and compliance.
To provide heightened transparency, TRG Screen allows companies to view the use frequency of the installed software and data subscriptions and forward that information to the users and managers, who can turn off unused services prior to renewals. With this in-house tracked usage feature, companies gain the ability to efficiently track their vendor compliance status without relying on vendor-provided stats.

Transforming the Vendor Subscriptions Landscape
TRG Screen's solutions have proven to be advantageous to numerous organizations with their enhanced subscription usage tracking abilities, resulting in significant savings — about 2-30 percent on average. One firm utilized TRG Screen's usage and inventory tools to better manage a complex vendor contract, resulting in huge savings through direct usage-based billing.
In another notable instance, a London-based firm saved a whopping $200,000 in just one year by implementing Optimize to detect and rectify erroneous invoices from one particular vendor.

The efficiency of TRG Screen's software solutions, as reflected in client engagements, is the work of its team of specialists and subject matter experts. The team possesses immense domain-specific knowledge courtesy of decades-long experience in handling complex vendor subscriptions and contracts and related risks.
It enables TRG Screen to act as consultants to clients with a deep understanding of their exact pain points, and be market leaders in offering the best subscription management solutions.
"We are experts in managing organizations' subscriptions and contracts. After experiencing our system and its benefits, it's almost impossible to go back to having that lack of transparency and granularity," states Roel Mels, Head of Global Marketing at TRG Screen.
TRG Screen's groundbreaking solution is indeed transforming the way organizations can track and optimize their subscriptions, in an unprecedented manner with unheard-of cost benefits. It is setting the stage for a new era in ensuring vendor contractual compliance in the enterprise subscription space.
Want to learn more on how to ensure compliance within your enterprise subscription landscape?
Get notified when we release a new blog article