During the pandemic, work from home saved in logistical costs for many firms, thankfully, as the slow in business plummeted profitability early on in the pandemic. Many businesses adapted and were able to see profits increase in 2021 and into the beginning of 2022. However, with a return to office, some of the costs saved during the pandemic have started to come back in.

Conversely, businesses – often smaller firms – who have continued to encourage work from home have found that the normalization of this practice has forced them to address the complications of delocalized staff – better security, subscription compliance, as well as a greater adoption of cloud-based subscription software.

While expenses rise along with inflation, there is increasing uncertainty in the legal economic landscape for the year ahead.

Let's take a look at 4 key themes in the legal sector for 2023:

Tight budgeting means a demand for cost cutting
The continued adoption of cloud services; and a greater reliance on SaaS
APIs - integration means better workflow
More analytics, less "just data"
Cost cutting more important than ever before
According to this year's Report on the State of the Legal Market, issued today by the Center on Ethics and the Legal Profession at Georgetown University Law Center and the Thomson Reuters Institute, "Throughout 2022, growing political and economic uncertainty significantly reduced clients' appetite for transactional work... On a year-to-date basis through November 2022, overall legal demand contracted by 0.1%, which stood in stark contrast to the 3.7% growth rate recorded for all of 2021."
During times of financial uncertainty it is important for organizations to implement tighter budgeting and more streamlined workflows in order to minimize costs and maximize efficiency – closely monitoring and controlling expenses; and finding more efficient ways to operate.
Automating tasks, eliminating unnecessary steps, and finding ways to reduce the time and resources needed to complete a task by streamlining workflows help firms to reduce costs, increase productivity, and, as a bonus, improve the overall quality of their work.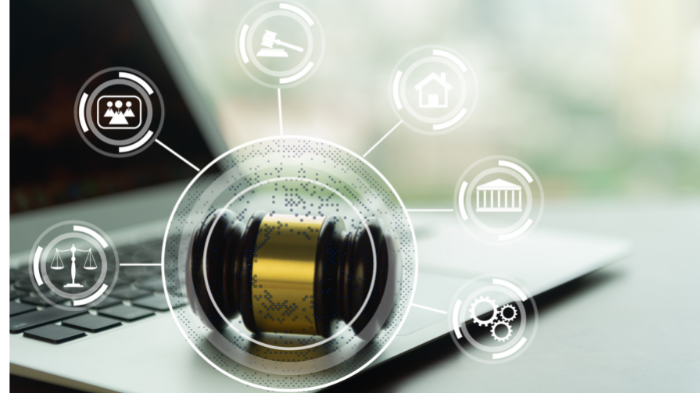 A bigger move to the cloud
Cloud-based services are becoming increasingly popular due to their ability to provide scalable and flexible computing resources on-demand. In turn this has driven the demand for Software as a Service (SaaS) solutions, providing businesses with a cost-effective and efficient way to access and use software without the need for expensive on-premises infrastructure or maintenance.
ResearchMonitor, TRG Screen's leading usage tracking software solution, and Quest, our request tracking solution, are both available as hosted services. And now with the introduction of Optimize Insights as a cloud-based service, many TRG Screen clients are looking to make the change to cloud-based.
The tide has turned from on-premises software in the legal industry. Additionally, subscription based SaaS solutions allow businesses to only pay for what they use, rather than having to make large up-front investments. The increasing popularity of cloud-based services has also led to more sophisticated and feature-rich SaaS solutions, as companies are able to leverage the scalability and flexibility of the cloud, providing access to more powerful and sophisticated softwares on demand.
APIs - The legal tech new buzzword
The legal industry is buzzing with the potential of APIs (Application Programming Interfaces) and their ability to enhance software as different software systems communicate and share data. The integration of different software applications, such as case management systems, document management systems, and billing systems, into one seamless workflow is now possible, and has huge efficiency and cost-cutting benefits.
APIs enable legal firms to easily access and incorporate external data and services into their workflows – public court records, legal research databases, and e-signature services. This helps firms to automate repetitive tasks, reduce manual data entry, and improve the accuracy and efficiency of their work.
Moreover, APIs can be used to build custom integrations and workflows for specific use cases, such as automating contract reviews, tracking compliance with regulations, and connecting with other legal systems. Firms can now create a more tailored and efficient workflow that best fits their specific needs and processes.
APIs allow legal firms to expand their services by making it easier for third-parties to build custom integrations, tools, and applications that can be used within their systems, further increasing efficiency and the effectiveness of their services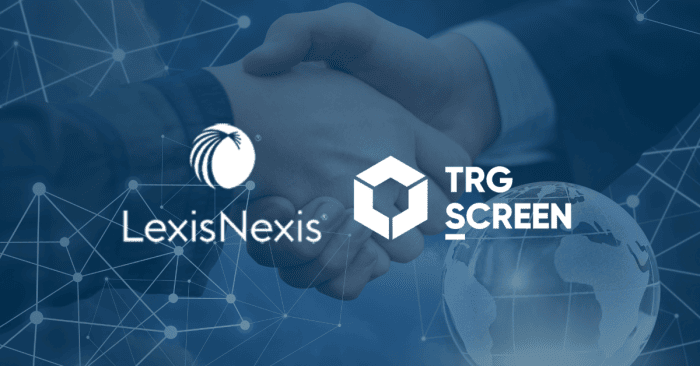 TRG Screen's inquiry management tool, Quest, has been upgraded to help firms automate docket and complaint retrieval via Lexis® CourtLink®. This integration benefits a law firm by saving time through elimination of manual research – a solution was designed for inbound research requests that delivers automated complaint retrieval.
Richard Mundell, TRG Screen's Chief Product Officer, spoke on Quest's recent integration with LexisNexis's Courtlink: "Interfacing to CourtLink is an excellent opportunity to provide this automation to TRG & Lexis' mutual customers so they get all of the benefits of the integration without any of the overhead of having to build it themselves."
With Quest Pro, TRG Screen's hosted users now have the option of using our citation bot to build up a knowledge base – or use it as well to retrieve Lexis CourtLink documents (with subscription). CourtLink offers the industry's largest collection of dockets and documents – 189.7 million dockets and 36.5 million documents, plus more than 100,000 dockets each week.
More analytics, less 'just data'.
Data analytics is more important than data alone when it comes to reporting. It allows organizations to make sense of their data and extract valuable insights. Data alone is just raw information and without analytics, it can be difficult to understand what the data is telling you and how it can be used to make informed decisions.
Examining, cleaning, transforming, and modeling the data collected with the goal of discovering useful information, suggesting conclusions, and supporting decision-making is what is really needed to extract insights. With these insights at hand, organizations can identify patterns, trends, and relationships in the data that may not have been immediately obvious before. This helps identify areas for improvement, makes for more informed decisions, and measures the impact of their actions.
Within the legal industry, data analytics can help identify patterns that can inform the strategies of legal teams, and identify opportunities to increase efficiency and reduce costs.
When it comes to reporting, it is vital that firms extract these valuable insights to support their decision-making. The identification of patterns and trends inform strategies for the long term, giving team leaders confidence in roadmapping. TRG Screen delivers actionable insights for legal, library and research teams with Optimize Insights.
Optimize Insights' customizable dashboards and visualizations track online subscription usage data; answer critical research and information management questions; and provide vital management reporting.
Incorporating primary datasets from its usage management system, ResearchMonitor, real-time personalized dashboards allow users to maximize utilization, right-size subscription spend and improve research efficiency. TRG Screen says this greater visibility can deliver rapid improvements in return on investment (ROI), up to 30% in the first year. (Calculate how much you can save).

The latest release of Optimize Insights is included in the standard ResearchMonitor solution and securely hosted in the cloud. As a modern SaaS application, it will be continually enhanced over time, driven by customer feedback, with new features, further datasets and additional insights.
An uncertain landscape demands better strategy
While uncertainty in the financial landscape of the year ahead brings anxiety for team leaders on how best to handle such tight budgeting, and further pushes the demand for hyper-efficient workflows, many new adoptions within the industry as well as strategic software solutions developed in the past few years have paved the way for more streamlined infrastructure, and collaboration in legal-tech.
TRG Screen certainly feel well placed and excited about the development of its products into this new SaaS forward environment, as its solutions pave the way for more streamlined workflows, better visibility and transparency, and precision budgeting, on demand.
Want to learn more?
Get notified when we release a new blog article