300+ market data cost reduction projects
Leveraging our breadth and depth of experience — in both the financial markets and operations consulting — we implement practical and sustainable solutions that quickly increase service, establish control, and reduce costs within your organization.
Screen Consultants has conducted over 300 market data reviews for both world leading financial institutions and smaller firms, and has accomplished a 100% track record in achieving significant cost savings whilst maintaining user satisfaction. Our global market data cost optimization projects (Vendor Information Projects – VIP) achieve between 5% and 20% savings within the first year.
"Screen Consultants has helped us to save 20% on our annual market data spend"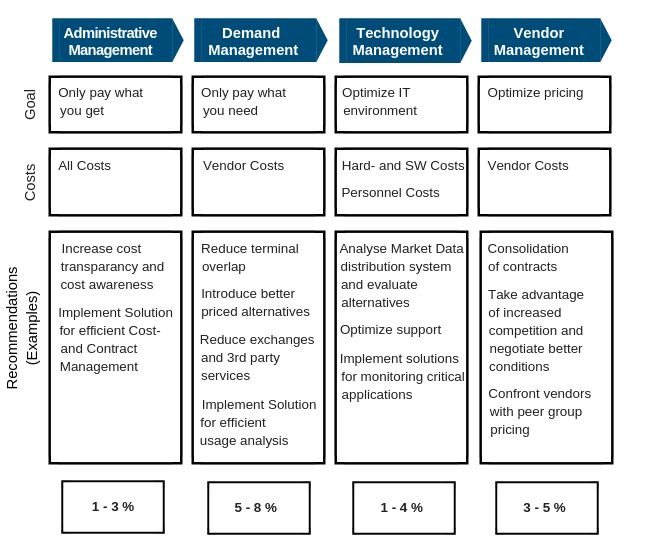 Optimizing market data services
Screen Consultants' global market data sourcing program optimizes the mix of market data services across your organization. Our VIP approach is very much focused on optimizing Demand (usage versus alternative analysis) and Administrative Management (billing, inventory mismatch, compliance).
We have been able to service our clients successfully, going far beyond just removing unused exchanges and services. We achieve this by relying more on data content and vendor expertise, tools, procedures, and industry benchmarks to qualify which market data services are appropriate and necessary on a user by user basis.