The future of enterprise subscription management has never been more exciting. The subscription economy is exploding and has transformed the way many of us do business. The ability to subscribe to the products we want, when we want them, with scalable fees based on the number of users has revolutionized business models. But keeping track of all these subscriptions across an enterprise can be challenging, leading to chaos, poor visibility and loss of control. (Psst.. Have you already seen our latest Whitepaper: 'Record market data spend highlights need to track costs')
The next generation of enterprise subscription management
Managing and optimizing your enterprise subscriptions is about to become a whole lot easier.
At TRG Screen, we already help more than 400 organizations worldwide to monitor and manage subscription spend and usage across the enterprise. We give them transparency and control over complex market data, legal research, software licensing or other corporate subscriptions.
Over the years, our portfolio of market leading software solutions has expanded through a series of mergers and acquisitions, combined with continual product development. We have carefully selected best of breed technologies to bring together an all-encompassing offering under one company.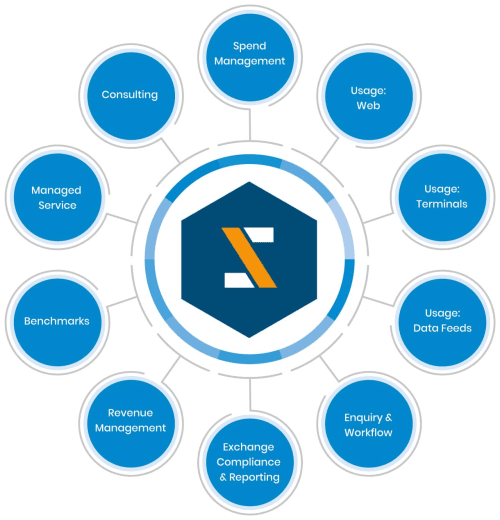 (Click image to enlarge)
As the only provider that can offer all these subscription management capabilities, we are now in an excellent market position. The next logical step is to pioneer the next generation in enterprise subscription management. This will be available under a new platform called Optimize.

What does that look like and why do you need to be part of it?
1: A single solution under a single platform name
When a product portfolio is continually evolving, there are opportunities and challenges in equal measure. The market can access a more comprehensive and enriched solution from a single provider. The benefits from having one agreement with a bundled solution that can deliver economies of scale are attractive. But the product experience may not be as seamless.
Optimize is designed to address this by bringing the individual products under a single platform. This will take place over a phased program that will result in a cohesive suite of subscription management capabilities: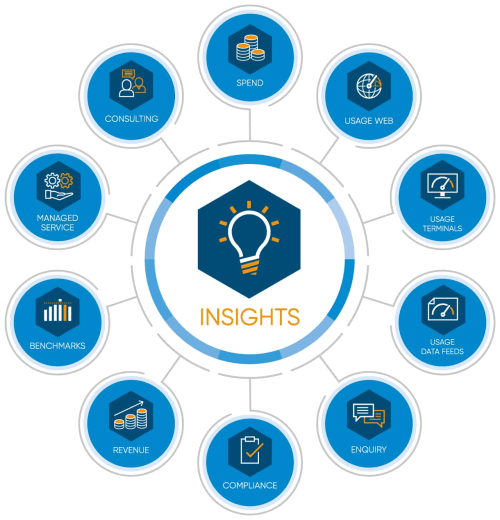 (Click image to enlarge)
The platform is being developed using a customer-led process. We have engaged with our key customer segments, such as financial services and legal teams to ensure Optimize exceeds expectations – now and in the future.
2: The best is going to get better
Each product will be enhanced and streamlined before being introduced to Optimize. This will start with the spend management systems, which will see FITS and INFOmatch consolidated into a best-of-breed subscription spend management product with major new capabilities.
This next generation solution is called Optimize Spend. Optimize Spend combines the best of both products and will be much more than the sum of its parts. The system will improve usability, efficiency and speed while being based on mature, stable and secure existing technology.
Usage, compliance, enquiry and revenue management products will then be enhanced and integrated into the Optimize platform over a series of releases.
3: Seamlessly manage the subscription lifecycle in one place
This is where you have the potential to redefine how you track, analyze and optimize your subscriptions. This is where the magic happens. How are you getting answers to all your subscription questions today? Most organizations still spend days manipulating data in spreadsheets from a range of multiple, complex sources.
Optimize will give you the answers in a brand-new hub called Optimize Insights. Optimize Insights seamlessly blends data and information from our entire software suite and puts everything you need in one place.

(Click image to enlarge)
As the only provider that brings subscription spend, usage, enquiries and compliance together, you can truly optimize your enterprise subscriptions. Using artificial intelligence, it completely automates data analysis and unlocks actionable insights that will pinpoint opportunities to maximize the value of your subscriptions.
Final Thoughts...
While we already enable you to comprehensively monitor and optimize your subscriptions, Optimize adds an important new dimension.
It will give you a single view of your entire subscription lifecycle in a single platform – spend, usage, enquiries and compliance – with capabilities that are not available in any other solution.
It will give you transparency and control over your subscriptions in a way that would not have been possible before, while making your department more efficient. By automating resource intense processes and repetitive tasks, you will have time to focus on things that will have a real impact on the business.
Optimize will completely change the way you think about your subscriptions and enforce cost awareness across the entire organization. Not only will you be able to answer questions that you could not before, but you can ask questions that you never thought of before.
Welcome to the next generation in enterprise subscription management. Welcome to the Optimize platform. If you want to redefine how you manage your subscriptions contact us today.